Yin Yang Symbol Artwork
Often misspelled as Ying Yang, this phrase is properly romanized as Yin Yang, though it sounds more like "Inn Yong" in Mandarin Chinese.
---
---
---
---

Standard shipping is $3.80 for any size order delivered in the USA.
We also offer custom Asian calligraphy titles related to "Chinese Yin Yang Paintings"...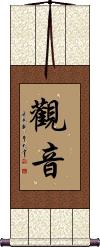 Search Stuff: Asian Scrolls Art Asian Art Scrolls Asian Calligraphy Scrolls Asian Characters Scrolls Asian Symbols Scrolls Asian Wall Scrolls Site Map